hartleyfamily.uk The surname 'HARTLEY' appears to have its origins in the British Isles and Ireland, but it is also found across the world, in particular; New Zealand, Australia,
the United States, Canada, Spain, Switzerland, France and Belgium.
Fact: more HARTLEYs [per million] are found in parts of New Zealand,
and in Yorkshire, England, than anywhere else in the world.
Who are the HARTLEYs ?
When and where did the surname originate ?
Why the surname HARTLEY ? What does it mean ?
Is it derived from a place name ? or from something else ?
Are all HARTLEYs related to one-another ?
Browse through the website and hopefully you'll find the answers. Please return from time to time as the website is continually being updated as new information becomes available.
HARTLEY Y-DNA
early days, but there are some interesting results. Please add your HARTLEY Y-DNA result to the list.

and my own HARTLEY I1_DNA
---
please bookmark this website address: hartleyfamily.uk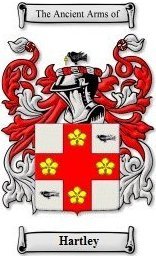 e-mail enquiries to: william@hartleyfamily.uk
---
---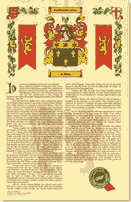 HARTLEY Crest and Coat of Arms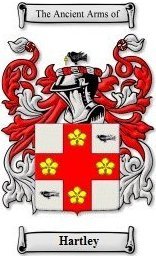 Shop
Shop at
for HARTLEY gifts; plaques, tiles, framed crests, t-shirts etc.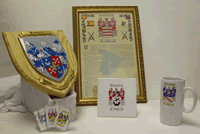 Special Exclusive Discounts for HARTLEY Reunions. Click on pic to left, then enter HARTLEY in search, then click on 'Family Reunions' under the 'Products' heading. Generous savings available through www.hartleyfamily.uk

---
Disclaimer: The information on this website about the Origins and History of the surname HARTLEY should not be read as hard facts, but, as is often the case in science, as a model in constant evolution based on the present knowledge and understanding [of the author]. Wherever historical evidence hasn't provided irrefutable answers, hartleyfamilyorguk has attempted to provide the most likely and logical hypothesis based on archeological, historical and linguistic evidence. These pages are being updated regularly to keep up with recent and ongoing studies, giving additional insights or rectifying possibly erroneous theories.
Feel free to email the Editor William Hartley with your comments or share your opinion.
---
Search: HartleyFamilyUK
Loading